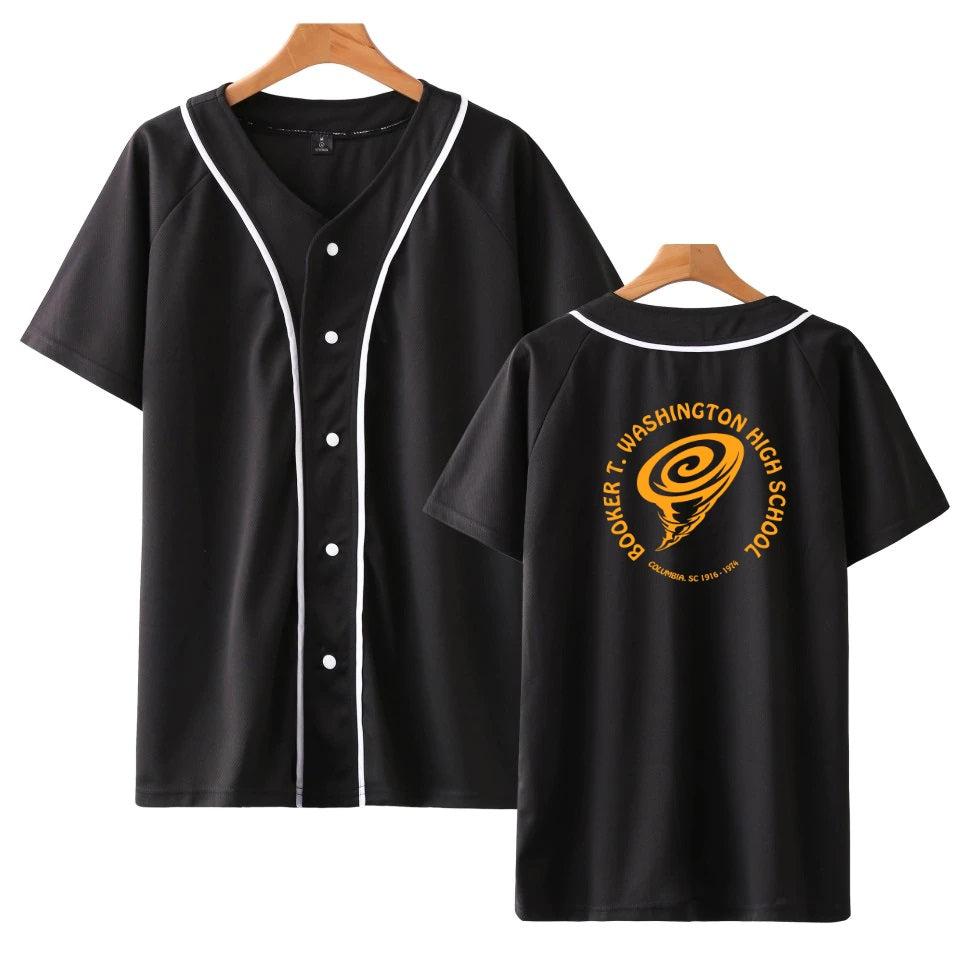 Booker T. Washington High Unisex Baseball Jersey
Whether used your alumni status to declare, simply as casual wear or to affect a certain hip hop air, this Unisex baseball jersey provides timeless styling and cotton/polyester blend comfort.
Imported.
Order today for delivery of up to 3 weeks in the Continental US and Canada if the blank baseball jerseys stock is depleted and must be replenished from Asia then heat press embellished with the Booker T. Washington High graphic prior to fulfillment. 
---
Share this Product